inFamous 2 is Sucker Punch's latest game coming in June exclusively on PS3. The game's also one with a lot of electricity involved. You main man, Cole, is packed with juice ready to send to hell anyone who want to play tough. But in the latest trailer released just today, which you'll find posted below the break, the dev takes a jab at the Xbox 360′s RROD issue that almost killed the console.
Just look at around the 3:31 mark and you'll see a sign that says something rather familiar.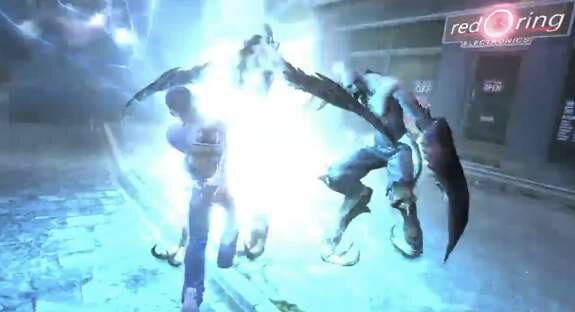 Video Thirst: Red Ring Of Death Pub
What is it exactly? Is it a pub, I don't know but it reads "Red Ring" something.
Quench it again if you don't believe the image posted above:
It's a good laugh.
Thanks, Geekrevolt.